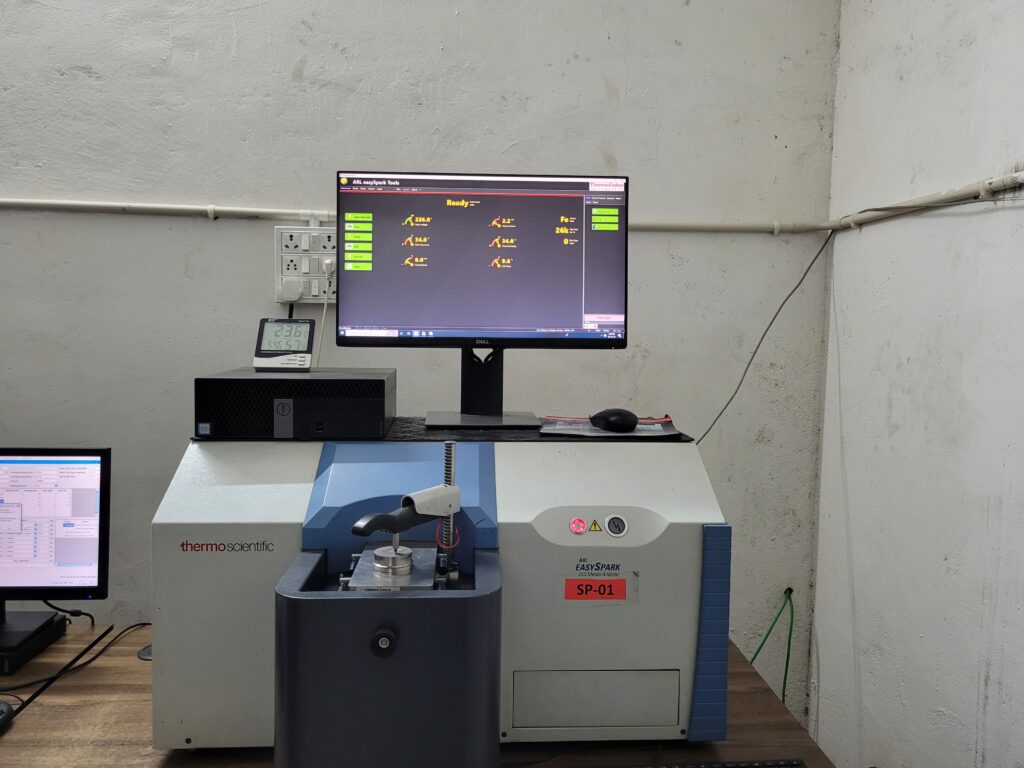 Chemical Analysis:
In house spectrometer with 5 channels capable of testing Fe, Ni, Cu, Al based materials and also Nitrogen content.
All heats poured are tested on-line on Spectrometer.
All the scrap used are also tested before using.
Specimens are stored for particular period.
Physical Testing:
In house Universal Testing Machine.
In house Hardness Testing Machine.
In house Impact test Machine.
In house metallurgical microscope.